I've been a very naughty spendy girl this week. Oops.
First up – Urban Outfitters '&' letter block. Except I didn't pay £15 for it in Urban Outfitters. I paid a mere £1.50. Charity ftw! (Also, for anyone interested in healthcare, the white book underneath – Psychiatric Tales – is fabulous. Enchanting and educational comics about people with mental health issues, from a carer like myself working in the forensic secure units. Don't believe all the media, read this and you'll be on the right track about schizophrenic murderers. They're really not bad. Just unlucky.)
Bookends from another charity shop. £2 for a pair. Since they're already in use, and I'm not in the mood for picking up books once they've all fell over, I've only pictured one, but you get the idea. Nifty little drawers inside too!
Grandad Cardigan – £4 charity shop in West Wickham. It's a bit big, and not quite the dark green I was after. But I tend to wear navy a lot, and it looks just as good.
I also picked up this H by Henry Holland jumper.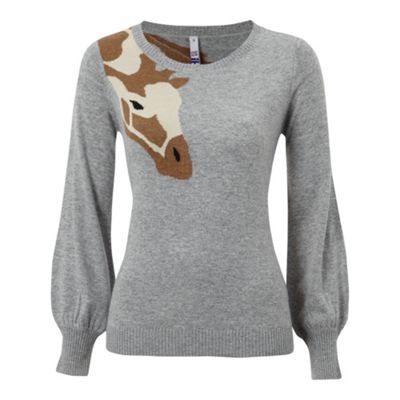 It's still on Debenhams at £38. Mines another charity shop bargain at a tenth of the price. Which apparently 'looks like a giraffe eating your boobs'. Thanks Gran.
I did pick up another jumper, but I managed to put it in the wash before  got a picture, so you'll have to wait on that one.
Hope you all enjoy your weekend!